Why upgrade your Website with WordPress?
"My business Website is not conveying the right image."
"We need to be more socially connected."
"I've got to call my Webmaster to make updates…"
"People are not visiting beyond the home page."
"Oh no… I just messed up my Website."
If you talk to enough small business owners, who know they must have a Website but don't spend evenings and weekends tinkering around on the Web, you'll hear frustrations like these.
And that's from the ones who have figured out how to get a Website up and running in the first place. There are many who are still trying to figure out where to start. But wait, there is hope… WordPress to the Rescue!
WordPress is one of the most popular blogging tools available. But what many people don't know is that it is a powerful Content Management System (CMS) that can be used for more than just blogging. With WordPress, you can build a Website, a blog or both… it is an excellent choice for small business Websites. WordPress has a lot of powerful tools for people looking for an easy way to manage their business (or nonprofit) Website.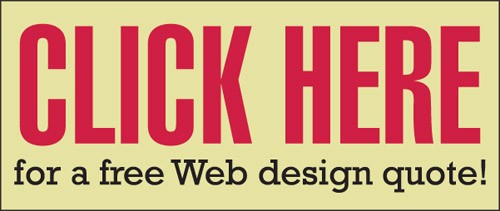 WordPress was designed as a platform for blogging, but you don't have to use it as a blogging tool. With a few tweaks it can be used to run your Website, with or without a "blog." The fact that WordPress was designed as a blogging platform gives it some compelling advantages.
It is optimized for easily publishing and changing content. And getting good search engine rankings requires fresh, unique content. You need a system that does not get in your way when you want to update your Website with a new article or newsletter.
Here are a few reasons why WordPress a good choice for your business Website:
1. SEO – WordPress provides good search engine optimization (SEO) tools right out of the box. There are a few tweaks you need to make, but there are many SEO benefits that WordPress provides.
2. Content – It is easy to update content on your Website without knowing HTML. Do you hate the idea of having to learn to use a complex HTML editor tool like Dreamweaver? Do you have to "ask" your Webmaster every time you want to make a small change to your Website? Well no longer – once WordPress is set up for you, you can easily create new pages or edit existing pages using a simple rich text editor.
3. Extensions – There is a thriving ecosystem of developers creating themes and plug-ins… imagine having the ability to extend your Website with polls, contact forms, ratings or hundreds of other cool features without having to hire a Web developer.
4. Support – If you do have problems or want to add very custom features, it is easy to find support and developers who can help you. There are literally thousands of WordPress professionals… everywhere. And there are so many people writing about WordPress that help is only a Google search away!
5. Cost – While some purists may debate WordPress versus their own custom solutions, think of the savings on maintenance and updates. WordPress is an impressive, functioning, social, easy-to-navigate, searchable and affordable solution that can help businesses and organizations stay ahead of their competition and generate new opportunities.