You've done all the hard work to launch your business.
Now it's time to get the word out—without breaking the bank.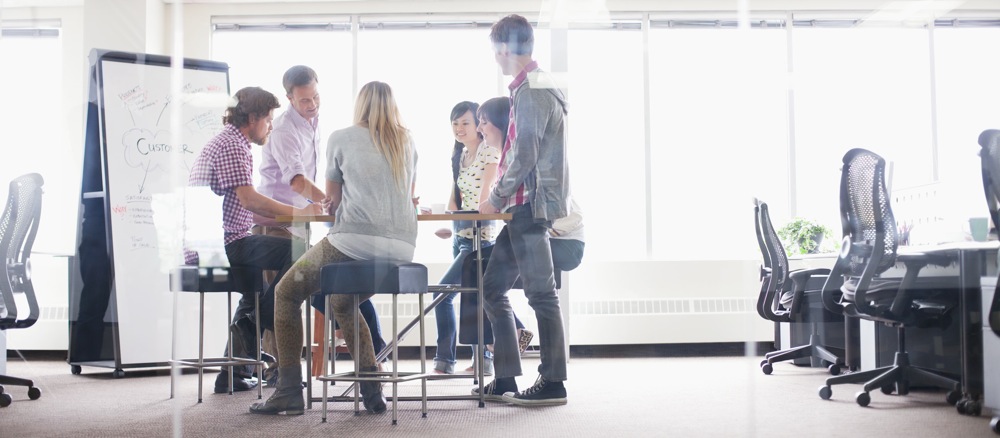 ---
[source: Fortune] No budget? No problem. You don't need an expensive PR agency to get some buzz for your business. With some ingenuity and the Internet you can initiate the most effective PR that's possible for little or no cost. Here's how.
Nail your Web presence. Your business must be online but you don't need to invest in a custom Website. Check out free blogging platforms such as WordPress or Google's Blogger publishing tool, which provide designs, templates, and a content management system that makes updating your site easy. Post frequently. Your blog is where you will put information about your company, host a signup for your newsletter and control the messaging around your business but it's also where all your social media activity will lead.
To make it easy: Create a reason to post weekly that's relevant to your business (Monday Morning Motivational Tip! Wednesday Recipe! Friday Fitness Tip!) Put together a calendar to keep you on track. (If you're pressed for time between your weekly posts or have nothing new to say about your business, post an image you love or link to another small business you support. Your personal touch will keep readers coming back.)
Master social media. Remember that Twitter, Facebook, Pinterest, Instagram and YouTube are forums where you can not only impart information, but also follow others and engage in conversations to help build your brand. Schedule your posts and post often. You want to respond to your followers and build your online community.
To make it easy: Download and use a free dashboard such as Hootsuite which allows you to post on a platform that reaches several outlets. TweetDek is another option. It helps you manage multiple accounts on Twitter, allowing you to easily see what your followers are saying and to interact with them in real time. Use free analytics tools — Facebook's Page Insights for example — to track which posts get the most traction, and tailor your posts and content accordingly. Other platforms also have tools you can use to analyze which posts drive traffic and which don't.
Create an email newsletter. Newsletters are a great way to drive sales, build credibility with customers, increase Website traffic and build a list of potential customers. (According to a McKinsey study last year, an email newsletter is almost 40 percent more effective than Facebook and Twitter to help your business acquire new customers.) Make sure that your newsletter is mobile-optimized, that recipients can easily sign up for it and share it, and that it delivers on what was promised..
To make it easy: Use free newsletter managing software. One advantage of being a start-up is that your newsletter lists are still small, so you can take advantage of free offers that not only help you manage your email communications but will ensure that your content is optimized for mobile and sharing. Most companies offer free trials; some go one step further. Mailchimp, for example, will send up to 12,000 emails to 2,000 subscribers for free each year. The service helps you optimize the design of your newsletter, allows for scheduled sending, manages recipients' requests to unsubscribe and provides tracking information.
Reach out to journalists online. In the age of social media and email you can do better than a standard press release. To increase your brand exposure and become part of the conversation on issues pertinent to your business, follow the social media posts of journalists who cover your industry. (They often post links to their articles which you can reblog, "like" or comment on.) If you have news about your business that you want to share, send a 300-word email pitch to the relevant journalist, including links to your blog and social media, your contact information, and a brief note on your company's origin and its founder.
To make it easy: To find the journalists who cover your industry online, google your industry and geographic location and filter by Google News. Make note of the bylines on the articles and enter them into a spreadsheet of press contacts. For each entry record the journalist's email address, as well as Twitter, Instagram and other social media handles. Record each date you send a pitch to the journalist and the nature of your pitch (and his or her response.)
&nbsp: