Marketing Basics
The Internet is more congested than a BestBuy during a "2-for-1" sale.
All your keywords rank in the top 10 most-searched words on Google… a sure sign that competition is stiff.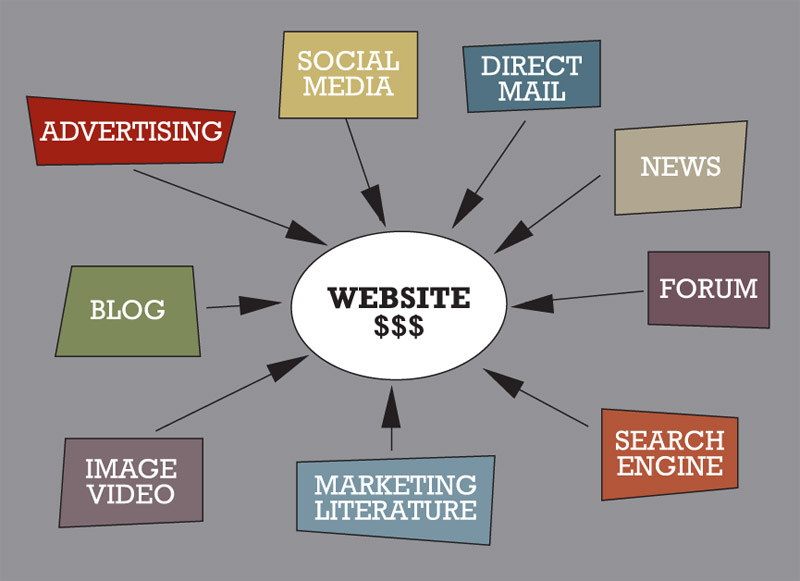 There will be 35 percent more self-published books hitting Amazon in 2014. With all that competition, what can you do to set yourself apart?
People actually do succeed on the Internet. They successfully sell shoes, shirts, software, services, books… you name it. They succeed because they have the right tools. Without these tools, you're going to have a hard time building anything. No audience, no network, no social-media following and no sales.
What tools do you need? Let's start with the basics:
A fully functional and engaging Website.
A professional Website is to sales what oxygen is to a human being. Without it, you're dead. Count on this formula: No Website or bad Website equals poor sales or no sales.
A solid PR foundation.
Getting your message out there needs to be your top priority. You need to be the news. And once you have publicity, you need to put it to work for you by sharing it on your Website and through social media.
A handle on social media.
You can't just go out there and post "Buy my book/product/service now!" to your social-media following. I assure you, they will not be followers for long.
Content that is current.
Blog. Then blog again. Then, just when you think you've blogged enough, blog some more. Keeping your content fresh and unique gives people a reason to keep coming back. If they don't buy your product or service today, maybe they will next month. But they definitely won't if you don't give them a reason to come back.
An understanding of the word "entertain."
The Internet used to be a place to read about things. Not anymore. Now, it's where you go to watch things. If your site doesn't have video, you're going to lose potential customers. Are you a lawyer, doctor or financial genius? Introduce yourself with a video. Are you an author? What's more likely to entertain and excite people, the cover of your book or a cinematic book trailer?
You don't have to spend a fortune to compete. By getting an using the right set of tools, you can put yourself in the best position to succeed.