Is your business Web site mobile-ready?
Don't miss out on search ranking, leads and sales!
If you are focused on growing your business or organization, your online presence must be responsive (a mobile-friendly Web site).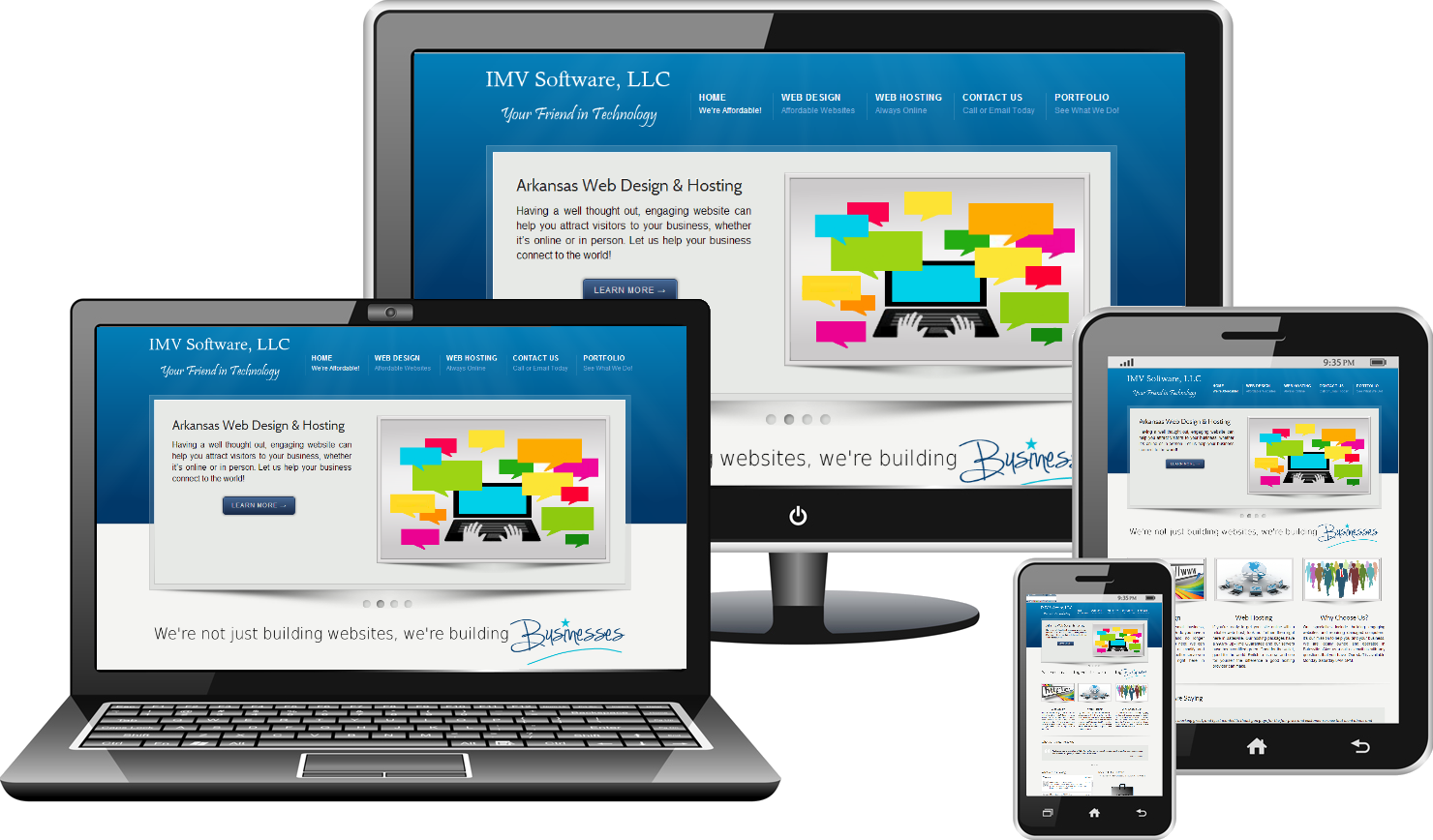 More and more people are getting used to browsing the Web site through their smartphones and tablets. Research tells us that nearly 65 percent of people in the U.S. and around the world use their smartphones and tablets to look for product and services, or to simply browse the Internet. So in order to reach them, your Web site has to be mobile-friendly. This means Web site design needs to be built so they respond to the width of the device, regardless of the gadget type. The majority of your target customers are millennials, who aren't only comfortable with technology but want to do things differently.
Your business needs a responsive Web site… here's why:
SOCIAL MEDIA AND BLOGS MOTIVATE MOBILE USE:
Are you using social media marketing and blogging as a part of your marketing strategy? Recent research has indicated that over 60% of social media survey now happens on mobile device (tablets, smartphones, etc.). If you are using these methods to drive traffic to your static Web site, ensure that your Web site is responsive and works on all platforms including smartphones and tablets. Otherwise your Web site visitors and potential customers are likely to get frustrated and changes are they might land to the Web site of one of your competitor. If you don't have a responsive Web site, you can hire a Web design professional or consult a digital studio to assist you converting your static Web site into a fully functional responsive Web site.
RESPONSIVE WEB SITE LOAD FASTER:
Slow and stable doesn't consistently win the race when it comes to the speed of the Web site. Internet users, normally those on mobile devices and tablets who are often on the go like to get their information very quickly. Responsive Web sites normally load much faster than a desktop Web site loading on a mobile device. The longer your prospective customer has to wait to access your Web site, the higher the possibility that they will look somewhere else.
WEB SITES WITH RESPONSIVE DESIGN ARE READY FOR CURRENT AND FUTURE MOBILE TOOL:
Responsive Web site design is the key for progressive business. Not only does a responsive Web site design naturally fit the screen sizes of our current mobile and tablet devices, it will also accommodate future tools that could become popular. Because Web sites with responsive functionality automatically adjust to fit screen sizes, not device sizes.
WEB SITES THAT ARE NOT MOBILE-FRIENDLY CAN GET A BAD REPUTATION:
Many people show frustration when they arrive on the Web sites that are not mobile and tablet friendly. And many people indicate that if a site didn't work well on their smart phones and tablets, they felt like the company didn't take care about their business. Additionally, they felt their time had been wasted, and indicated that a bad experience would make them less suitable to undertake any business with the company.
MOBILE-FRIENDLY WEB SITES HELPS IN CONVERTING VISITORS INTO CLIENTS & CUSTOMERS:
According to a recent survey by Google, 80% of those who visited a mobile-friendly Web site said they were likely to return to the Web site in the future and recommend it to friends, family and colleagues. And 60% said they were more probable to buy a product and services from a mobile easy going Web site. One quick way to tell if a site is reacting quickly is to minimize the width of your browser window. If the site naturally modifies to the new size, it's mobile friendly.
RESPONSIVE WEB SITE DESIGN CAN HELP YOU STAY AHEAD OF THE COMPETITION:
Responsive Web site design has extracted in the last couple of years, so most businesses have not switched over yet to a responsive Web site. You need to keep your business relevant by switching to a responsive Web site… it will also help you to stay ahead of the competition.
RESPONSIVE WEB SITE HELPS YOU ENGAGE CUSTOMERS EVEN WHEN THEY ARE OFFLINE:
This is one of the biggest benefits of a responsive Web site for your business. With the help of responsive Web sites, people can upload the Web site and can easily get access to the Web site content even when they are offline as this advance technique is powered by HTML5. As a result, these online visitors can easily subscribe to your newsletters, read content, check images of your products and services, engage with you via social media, read stories and even contact you on the go in a hassle-free manner.