Is social media enough?
There are over one billion people using Facebook each month (on average, 665 million active users each day).
Many entrepreneurs and business owners believe a social media presence can completely replace a Website.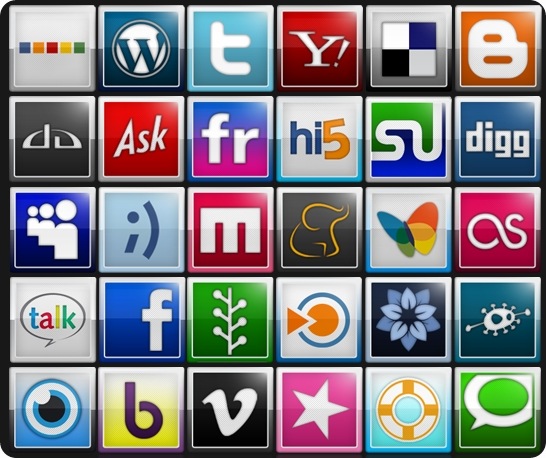 And why not? After all, these people point to the fact that greater customer activity takes place on social media platforms than is otherwise the case on the Internet. For instance, over 29 million fans have already 'liked' the Facebook fan page from Starbucks. On the other hand, only a fraction of this number visits the company's own Website. The same goes for other consumer brands.
Why social media alone is not enough
Social media platforms are without question a valuable and productive supplement to a brand presence on the Internet. However, they are not an alternative. Many business people who limited themselves solely to a Facebook page have since revised that strategy.
That's because the one-sided concentration in the social media sphere entails risks:
A high volume of Internet users still do not engage in social media and are not reached by companies who only have a presence on Facebook. On other social networks the difference is even more marked.
Major companies such as Facebook, Apple or Google are behind social media networks and apps. You basically rent just one space from them – on their terms and conditions. These change on a frequent basis, and not always to the benefit of the customer.
People are dependent on the technical possibilities of the platform. Unfortunately, that also severely limits the possibilities in matters of corporate design. All company Websites essentially follow the same modular principle and differ from one another in the same way as a row of terraced houses on a new estate – in other words, hardly at all.
The nice thing about a 'social-only' presence is, of course, the low cost of setting it up – compared to a fantastically designed Website. However, the ratio evens itself out over time, because in order for a fan page to work, it must continually provide new, attractive content, and that also costs money.
Opposite sides of the brain
It basically makes no sense to pit social media and your business Website against each other. You may as well compare a potato to a yam. Or the left and right sides of the brain. Why?
A client, customer or contributor visits a Website to get information on a product or service. Journalists look for research sources. Suppliers check for alterations and news. People who visit a Website expect information… facts and figures. On social media platforms, they want to share information, post comments, look ate baby photos, build up relationships, follow recommendations, etc.
Information on your own Website and relationships on a fan page – both are necessary for a well-rounded presence on the Internet. The buzz on social media platforms increases the relevance of the information on your own Website. However, it should still always be seen as the business card of a brand on the Internet. That is why the "strategic consideration" should never be one of 'either/or', but rather one of how you bring both together as efficiently as possible to offer your audience an experience that is as consistent and beneficial as possible.